Well, well, well. You did it again, didn't you? You waited until the last moment to get your holiday shopping done. Now you have to suffer the merciless wrath of Christmas Eve shoppers, and you don't even know what to buy.
Fear not: You still have a few hours to shrug off your procrastinating ways as a mere side-effect of your "patience," or some nonsense like that. To save you the trouble of that whole "decision-making" thing, we've put together a no-nonsense list of great gadgets you can scoop up at the last minute. It's our gift to you.
---
Camera: Canon PowerShot SX260 HS ($189-$249)
The Canon PowerShot SX260 HS is won our award for Best Travel-Zoom Camera this year, and it's on permanent sale at Amazon for as low as $189. Other cameras have cooler extras, but at this price, the SX260 is the best value you'll find for a pocket-sized camera, period. Image quality is among the best in this class, it's super-easy to use, and it packs a 20x zoom into a compact body.
Amazon.com can get it shipped in time for Christmas if you order by Saturday afternoon (express pricing applies, of course), and it should be available at most big-box brick-and-mortar retailers as well.
---
Tablet: Google Nexus 7 ($199-$299 16GB)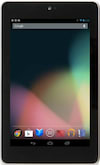 Google's first tablet computer and winner of our Tablet of the Year Award, the Nexus 7, is a cheap (but still truly excellent) alternative to full-sized tablets (like the big iPad).
Clearly, this device was designed to compete with the Amazon Kindle Fire, and it does a great job at that. The quad-core processor, latest version of the Android operating system, superior battery life, and vibrant screen add up to a great user experience. Its compact size even makes it an ideal eReader. Really, for the price, you can't find a better piece of hardware. It's available in 16GB WiFi, 32GB WiFi, and 32GB mobile data configurations.
---
Headphones: Sony MDR-V6 ($68-$79)
Around since the 1980s, the Sony MDR-V6s are a testament to the old adage, "if it ain't broke don't fix it." Not only are they are some of the most popular headphones around, they are among the best we've tested, and are the best at their price point.
Ideal for home studio recording and monitoring, the MDR-V6s boast a frequency response matched only by some of the most high-end models available. Oh, and did we mention they're available for less than $70? Honestly, there's a reason these headphones are considered an industry classic. Amazon's offer of $67.99 is probably the best we've seen.
---
Television: LG 42LS3400 ($529-$549)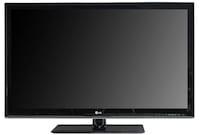 TVs are not cheap. You don't often hear of forgetful dads picking up a television as a last-minute gift. So, just in case you accidentally forgot to buy that big flatscreen to put under the tree, here's a model that sways a bit more toward the affordable end of the spectrum: The LG 42LS3400.
Without any of the wingnuts and doodads of higher-end televisions, the 42LS3400 offers stellar LED picture quality, pure and simple. In our tests it showed very impressive color performance and decent motion performance. Available on Amazon for just $549, this machine is perfect for that last minute "big gift." Order before Saturday afternoon for a Christmas Eve arrival.
---
Camcorder: Panasonic HC-V500 ($249-$449)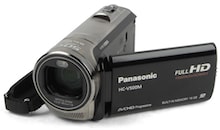 For the aspiring filmmaker, sports coach, or home-movie hobbyist in your life, the Panasonic V500 is probably the best option. It's the perfect balance of quality and affordability, which is why it won our award for Best Value Camcorder of the year.
The smooth 1080/60p frame rate and 38x optical zoom ensure great-looking home movies. Best of all, you should be able to find it for under $275 this holiday season. Amazon has it for about $267, and Costco has a great deal on a V500 bundle: $299.99 for the camera, 8 GB SD card, and carrying case. A version with built-in memory (the V500M) is available as well.
---
Coffee Brewer: Nescafé Dolce Gusto Genio

Face it: Coffee brewers are the perfect Christmas gift. Anyone who enjoys coffee will appreciate one—moms, dads, siblings, and friends alike. With the growing popularity of single-cup brewers, we're recommending the top scoring machine on our site: the Nescafé Dolce Gusto Genio.
Available for under $150 ($131.94 at Amazon), the Nescafé Dolce Gusto Genio boasts a pure and speedy pour. It's also craftily designed and fairly easy to use. We imagine any coffee lover without their own brewer would enjoy this machine.
Our editors review and recommend products to help you buy the stuff you need. If you make a purchase by clicking one of our links, we may earn a small share of the revenue. Our picks and opinions are independent from any business incentives.