These days, calling yourself a "budget" or "indie" filmmaker can mean a wide variety of things. Many indie film productions operate on multimillion dollar budgets, but many people who attempt to finance their own movies can only dream about having that kind of cash. It's true, lots of "budget" films are really "no-budget" films, and the list of movies made for less than $10,000 is growing every year. The time-travel flick Primer was reportedly made for less than $7000 shooting on film, while a documentary shot entirely on video can be completed for less than $1000.
If you're budget is running on empty, we suggest you take a look at our list of Top Camcorders for Under $2000. That guide should help you find a suitable video camera for filmmaking without putting you into (too much) debt. But if you have a little money in the bank, or a Kickstarter campaign helped you raise some cash, then we present to you our list of the top camcorders costing between $2000 - $6000.
Best DSLR For Video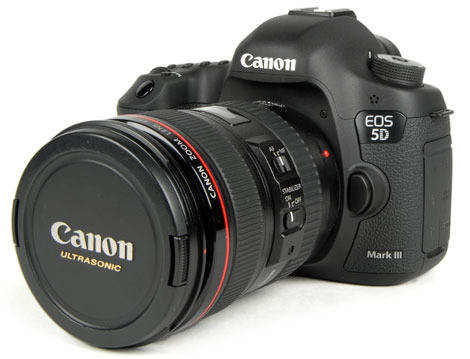 Canon didn't have to improve much to make the 5D Mark III an exceptional video-DSLR. Its predecessor, the 5D Mark II, was already favored by many filmmakers in the movie and television industry. An entire episode of the TV show House was shot using a 5D Mark II, and the camera was also used to shoot portions of the indie hit Drive and the war drama Act of Valor.
With that pedigree, it should come to no surprise that the 5D Mark III is even better when it comes to video. Canon was able to improve the low light capabilities on the new camera and add a bunch of extra recording options, all while keeping the Mark III at a relatively lean $3500 bucks. Sure, if you want to save some cash you can still easily find a 5D Mark II for sale, but the enhancements made by Canon to the Mark III are certainly impressive.
Best Camcorder that Records to Tape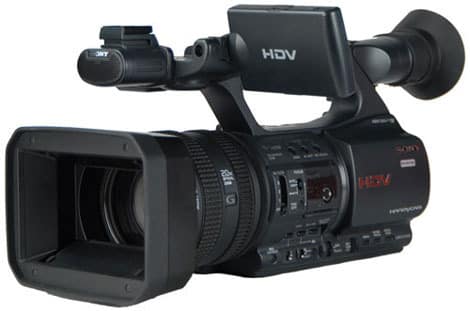 Let's be honest, there are plenty of filmmakers out there who aren't ready to make the jump from digital video tape to flash memory video recording. Recording to tape has plenty of benefits: you have an instant, physical backup of your video, HDV video files are much easier for computers to handle than newer HD compression formats, and tape is a format that most people are comfortable and experienced with.
The Sony HDR-FX1000 is a MiniDV camcorder that has been around for a while, but does record HD video. With its $3200 price tag, we expected the FX1000 to perform much worse than the more expensive Canon HDV camcorders we compared it to. But that wasn't the case. The Sony FX1000 held its own against the competition, and it put up very impressive numbers in our video sharpness test. It's got a huge set of manual controls, including professional image controls that go far beyond what most users are likely to require. And if you get tired of recording to tape with the camcorder, you can always hook up a media drive to the FX1000's FireWire port and record video directly to flash memory instead. The only downside of the FX100 is that the camcorder doesn't have an interchangeable lens system, so you are stuck with its built-in f/1.6 20x zoom lens for all your video recording.
Best Interchangeable Lens Camcorder for Pros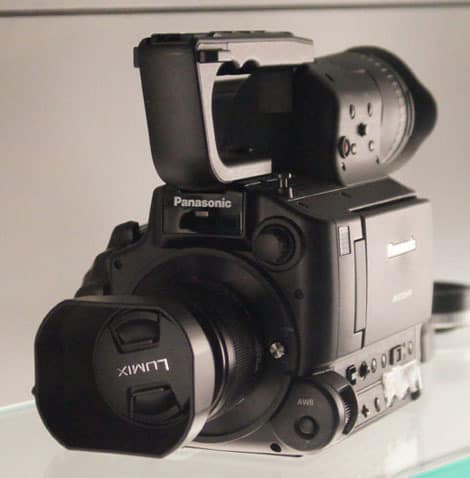 In our roundup of best camcorders for under $2000, we listed a couple of interchangeable lens cameras that are great for filmmakers. If you have some extra cash, though, the list of camcorders that can use multiple lenses grows. A lot. The Panasonic AG-AF100 is an option that is still relatively cheap, coming in at under $5000 (body only).
At the 2012 National Association of Broadcasters convention, which is where we first took a look at the AG-AF100 camcorder, we talked to plenty of professional filmmakers who swore by this model. In some ways, the AG-AF100 is getting lost in the crowd right now because it doesn't offer the flashy, yet unrealistic, option of recording 4K HD video, but it can basically do everything else. It's got dual XLR ports, multiple recording modes and frame rates, lots of manual controls, and even an HD-SDI port for outputting an uncompressed HD video signal.
Best DSLR for Low Light Video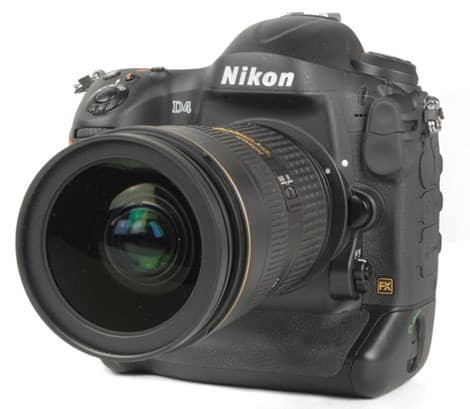 The Nikon D4 is both larger and more expensive than the Canon 5D Mark III, which is why we picked the Mark III as the better DSLR for filmmaking. But the Nikon D4 does have one huge advantage—its incredibly-good low light sensitivity. When we reviewed the D4 we made the claim that the camera could "see in the dark" when shooting video. That wasn't much of a joke. We shot scenes in low light that the D4 made look as bright as day, while other cameras and camcorders could barely produce a usable image under the same light levels. Just look at our collection of sample videos here to see what we're talking about.
The Nikon D4 is a professional DSLR, though, so its $6000 price tag is on the high end of our list. Keep in mind that cost doesn't include the price of a new lens either, so you're looking to spend around seven grand just off the get-go with the D4. Is that cost worth it? Maybe not, and, like we said, the Canon 5D Mark III is the better buy all around. But if you're going to be doing some intense low light scenes in your indie film, then the D4 may be worth a place on your shopping list.
Our editors review and recommend products to help you buy the stuff you need. If you make a purchase by clicking one of our links, we may earn a small share of the revenue. Our picks and opinions are independent from any business incentives.