Deals
Sign up to get the latest camcorder deals
only available to our email subscribers
Thank you for subscribing!
$474.00
regularly $579.00 Buy Now
The warm days are dwindling away. You can smell fall just around the corner, and with it, school work, colder afternoons, and shorter days. Maybe it's time to take a much-needed vacation and enjoy the summer while it lasts.
If you want to remember that vacation forever, you're going to need a good camera to capture every moment. Whether you want something compact, something that can capture video, or something as tough as you, there's a deal out there that can assure that you get what you need without breaking the bank.
---
If it's video you want, you should check out the Panasonic HC-V720, on sale at Newegg. We reviewed its little brother—the V520—and found that while both are solid camcorders, the V720 has better performance, justifying the higher price. If you care less about image quality and more about zoom and budget, you might want to skip out on this deal and find one on the V520, but the V720 is an overall better camcorder. This deal also comes with free shipping.
---
The A4000 doesn't offer much in the way of razzle-dazzle features, but it's simple and small enough to fit into your pocket. If you're on a vacation and don't want to carry around a clunky, heavy camera, you might want to dish out the paltry $99 Best Buy is asking for this model (with free shipping). While it's just a straightforward point-and-shoot, you'll be able to flex a little photographic muscle with its different shooting modes and HD video recording. It's not the greatest compact out there, but it'll more than cover the basics.
---
You're on vacation and taking photos. Now you might want to share these photos to friends and relatives on Facebook and other social networking sites—whether they like it or not. The Samsung WB250F simplifies the process with its Direct Link button, which connects to social and email accounts for easy uploads. This deal through Best Buy cuts the camera's price down to $179 and includes free shipping.
---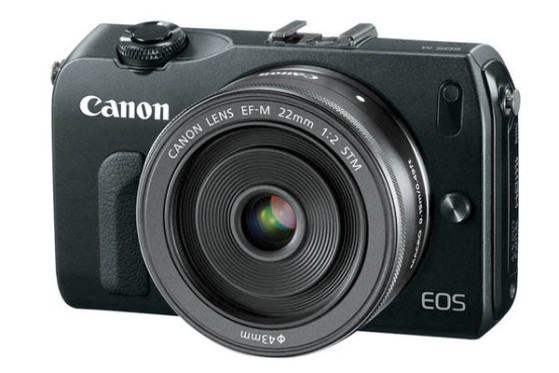 If you have the money to spend but don't want to deal with the bulkiness of a DSLR, the next step is a compact system camera like the Canon EOS M, now on sale at B&H Photo. This mirrorless model packs the same size sensor as Canon's Rebel DSLRs, but is just a fraction of its size. While it hasn't graced our labs for formal testing, its new $399 price tag sounds like a heck of a bargain. B&H's bundle packages the camera with a 22mm f/2 "pancake" kit lens and a 90EX Flash, giving you a nice little kit to start out with.
---
Another enthusiast option is the Sony NEX-3N, which is normally priced on the low end of Sony's NEX line. It doesn't take the best video (although the feature is there if you want it), but it has a DSLR-sized sensor, is compact enough to not be a hinderance on vacation, and is pretty inexpensive with a $499 MSRP. Now it's even cheaper at BuyDig, which is currently selling the camera with a 16-50mm kit lens for $399 with free shipping and a free Sony 32GB SD card. You can also save on other specialty lenses with a purchase.
---
But if you're looking for an adventure cam—something you can take out in the elements without fear—you need something designed to take abuse. We did a roundup recently that can help you make a purchase in this vein. But if you want to get your little ones into photography, you should also take a look at the Nikon Coolpix S31, which is now on sale at Amazon for $99 with free shipping. We played around with it earlier this year and came away thinking it would be a great gift for a kid—it's cute, small, and just rugged enough for children.
---
Most of these deals can fit in a pocket or purse without too much trouble, but if you have a larger camera like a DSLR, you might be interested in a bag like the Timbuk2 Sleuth camera backpack. It's on sale at Adorama for $89 with free shipping. This bag can carry almost anything you'd need on a shoot: a DSLR with a lens, two extra lenses, and other accessories. It also fits a laptop or tablet up to 17 inches in size.
---
Okay, so maybe you don't want to buy a camera. We understand, you've already got a smartphone, and that does what you need it to just fine. Still, you can improve on your phone's built-in camera with a lens kit specifically designed for your iPhone or Android device. This kit comes with a fisheye, wide angle, and macro lens, along with detachable magnetic rings for iPhones and others. Stacksocial has it on sale for $24.
TAGS: camera Canon Nikon Panasonic vacation compact Adorama Newegg Best Buy BuyDig