camcorders
Sony HDR-TD10 Review
The Sony HDR-TD10 records 3D video!
$1,499.00 MSRP
Buy now at Amazon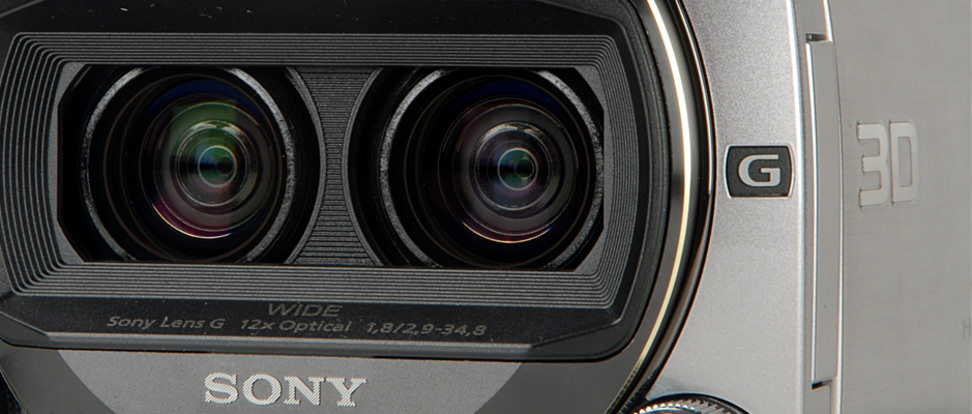 Introduction
The twin lens system featured prominently on the front of the Sony HDR-TD10 means one thing: this camcorder records 3D video! Of course, the HDR-TD10 can also record full HD 2D video as well, but it's the 3D capabilities that steal the show. The feature works by capturing two video images simultaneously, which are then overlapped in-camera to create a 3D effect.
The model is currently just one of two camcorders on the market with a twin lens and sensor system, the other being the JVC GS-TD1, which enables the camcorder to record what Sony calls "Double Full HD 3D". I know, the phrase is a mouthful of marketing jargon, and unless you really care about shooting in 3D, the HDR-TD10 shouldn't even be on your radar.
Design & Usability
The 3D feature is easy to use, but the dual lens system makes the TD10 fatter, heavier, and more awkward.
The Sony HDR-TD10 feels like a brick in your hand. That doesn't mean the camcorder is rough and red, mind you, that's just the way it feels in the hand. To be fair, the camcorder isn't quite as heavy as a brick, as it weighs just over 26 ounces, but that's still rather heavy for a consumer model these days. Older video cameras, like those that recorded to large VHS tape, were certainly much larger than the HDR-TD10, so if you're accustomed to using a camcorder from the 1980s, then the TD10 will feel incredibly compact in comparison.
The camcorder functions just like a traditional device when set to its 2D record mode.
Using the 3D functions on the HDR-TD10 isn't much of a challenge. A switch on the back of the camcorder lets you flip between 2D and 3D recording easily, and the camcorder doesn't require any extensive lens calibration in order to capture 3D videos. This is one of the main advantages of the dual-lens/dual-sensor system on the TD10, as opposed to, say, the 3D lens converter available on some Panasonic camcorders. Of course, the TD10 can recorder very good 2D video as well, and the camcorder functions just like a traditional device when set to its 2D record mode.
Features
Controls and features are limited for 3D recordings, but they're plentiful in 2D mode.
To keep 3D recording as simple as possible, Sony made sure to limit the amount of manual controls and features available in 3D mode. Basic focus and exposure adjustment are possible in 3D mode, but more advanced settings, like white balance, cannot be set. The camcorder does have a 10x optical zoom capability in 3D mode, which is the most zoom of any 3D camcorder on the market. In 2D mode, the HDR-TD10 is a fully-loaded camcorder with plenty of extraneous features and a few professional-grade controls.
The 3D on the camcorder's built-in screen is not likely to wow your friends.
Sony also makes a big deal about the TD10's "glasses-free 3D LCD" that lets you watch videos in 3D on the camcorder's tiny screen. The mode works during recording, so you can get a rough idea of the 3D effect while shooting, and it also works during playback. The feature is a gimmick more than anything else, but it's also the best example of glasses-free 3D we've seen on a camcorder. JVC tried it on the GS-TD1 and Sony has a similar feature on the compact Bloggie 3D, but both are failures compared to the HDR-TD10's LCD. Still, the 3D on the camcorder's built-in screen is not likely to wow your friends. If you want to do that, you have to spend money on a true 3D HDTV and watch your videos on it instead (with the aid of 3D glasses).
Comparable Products
Before you buy the Sony Handycam HDR-TD10, take a look at these other camcorders.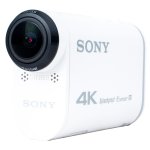 Performance
The 3D effect can be fun to play around with. Just don't expect your videos to look as good as "Avatar."
Shooting good 3D video takes talent and time, and it is imperative to position subjects at a proper distance from the lens.
3D performance is difficult to evaluate, as so much of it depends on the quality of the 3D TV that is used to view your content. HDTVs haven't been in the 3D game for very long, and many of them aren't great. We tried to combat this issue by watching 3D content recorded by the TD10 on two different Samsung 3D HDTVs, as well as one Panasonic 3D TV. The 3D effect captured by the TD10 was stronger than the competition, but it still wasn't nearly as good as what you see from professional 3D productions. Shooting good 3D video takes talent and time, and it is imperative that you position your subjects at a proper distance from the lens. If you just whip the TD10 out at a family BBQ and record 3D video, your shots won't look that great. In fact, they'll probably just give you a headache. But if you take your time and setup some interesting scenes, with a focus on foreground and background imagery, the TD10 can produce fun and impressive 3D video.
If anyone cares, the HDR-TD10 is also an excellent camcorder for recording 2D content, although its numbers did come in as a tad worse than the Sony HDR-CX700V. I should stress again that if you have no interest in recording 3D, then you have no reason to purchase the HDR-TD10. There are plenty of smaller, cheaper, and better 2D-only camcorders on the market.
Conclusion
Once the novelty of 3D video wears off, the HDR-TD10 may turn into an expensive paperweight.
The fact that the HDR-TD10 can record 3D video overshadows every other feature the camcorder offers. Because of this, the camcorder is not recommended for anyone looking for a "regular" camcorder to shoot 2D video. The HDR-TD10 is too large, heavy, and over-priced to be used for simply recording 2D content. Its core use should be for 3D recording.
There are plenty of very good 2D camcorders for $500 less.
There were certain things the HDR-TD10 did better than any other 3D camcorder we've tested. It features the best glasses-free 3D LCD we've seen so far, and it has the best optical zoom in 3D mode. It also produced the most impressive 3D effect, although it was still a challenge to produce truly great 3D images with the camcorder. It is our feeling that 3D video in the home is still in its infancy, and it would probably be best to wait a bit longer before making a 3D camcorder purchase. This is our feeling about the JVC GS-TD1 as well, as it carries the same $1499 price tag as the Sony HDR-TD10. That's too much money to spend on a camcorder right now, especially since you also need access to a 3D HDTV to truly enjoy your 3D content. There are plenty of very good 2D camcorders that you can easily find for $500 less than the cost of the HDR-TD10, so we recommend checking those out instead—unless you're really pumped about jumping on the 3D bandwagon right this instant.
Our editors review and recommend products to help you buy the stuff you need. If you make a purchase by clicking one of our links, we may earn a small share of the revenue. Our picks and opinions are independent from any business incentives.