camcorders
Sony HDR-FX1000 Review
If you care more about image quality than the caliber of manual controls, this may be the camcorder for you.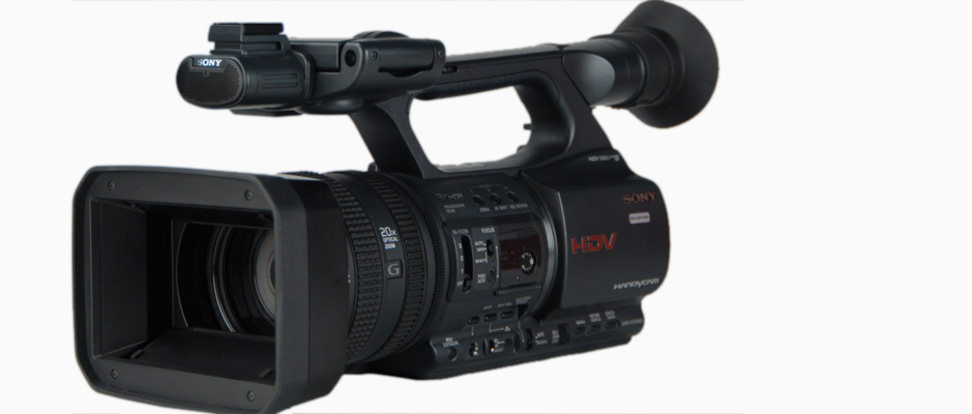 Introduction
With an MSRP of $3199, the Sony HDR-FX1000 is a tape-based HDV camcorder that's packed with enough manual controls and features to keep most people happy. If you're a professional videographer, however, you'll likely be disappointed with the camcorder's lack of precise controls and its cramped design. The HDR-FX1000 is very limited when it comes to audio connectivity (it has no XLR inputs), and the button layout for certain controls is downright terrible. That being said, the camcorder represents a decent value for what you get, and there aren't too many models out there that record HD and offer this much control for less than $3200. Also, the HDR-FX1000 performed surprisingly well in our video performance tests, which means if you care more about image quality than the caliber of manual controls, this may be the camcorder for you.
For an extra $1750 you can spring for the professional Sony HVR-Z5U, which is very similar to the HDR-FX1000, but comes equipped with better audio controls, more connectivity options, and a set of natively-progressive CMOS sensors.
Design & Usability
Even basic manual controls have a complex adjustment system, which makes the FX1000 difficult to handle.
Too many buttons are required in order to access some of the simplest and most important manual controls on the camcorder.
For a prosumer camcorder, the HDR-FX1000 could be easier to use. Even though it has far less features than higher-end professional camcorders, it still feels cluttered and confusing. Take, for example, the FX1000's manual control system. To manipulate a setting such as shutter speed, the user must first put the camcorder into Manual mode. Next, you need to locate the shutter speed button, which puts shutter speed control into manual mode. Then you use the inept scroll wheel to adjust the shutter settings. Too many buttons are required in order to access some of the simplest and most important manual controls on the camcorder. Canon's system on the XL H1A of using a mode dial with aperture-priority, shutter-priority, auto, and full manual modes makes far more sense.
All menus and numerous controls on the HDR-FX1000 are navigated using the embedded scroll wheel on the left side of the camcorder. The scroll wheel is problematic for a number of reasons: its finely ribbed surface offers terrible grip, its location is poor, and the wheel is clearly not suited for on-the-fly maneuverability. Users with large fingers will find the scroll wheel unbearable, which is a huge hindrance considering how many features, menus, and settings are controlled using the wheel.
Features
Way more features than a high-end consumer camcorder, but not quite as many as a full-fledged professional model.
The FX1000 is a professional-grade camcorder with a ton of features, many of which will be difficult for an average user to comprehend. If you don't need control over things like gamma curve, black levels, and color, then you may want to look at a high-end consumer camcorder instead. But if you're an enthusiast who lives to play around with controls, the FX1000 is going to provide you with lots of entertainment. That being said, the FX1000 doesn't offer the same level of control as Canon's HDV pro camcorders offer, and its system for adjusting controls is often frustrating.
The camcorder often overcompensated and didn't adjust settings to the most ideal level.
Overall, the auto features on the HDR-FX1000 are decent, although the combination of auto/manual controls can get a bit confusing. Sony's lack of a dedicated mode dial makes it difficult to tell what features are set to auto and what is set to manual (without looking at the LCD, thereby taking up screen space). We also found, the camcorder often overcompensated and didn't adjust settings to the most ideal level. For example, in our low light testing color accuracy went down when we switched from using +6dB gain to +12dB gain. This means the camcorder closed the aperture too much to compensate for the brighter light level, thus producing less accurate colors.
Comparable Products
Before you buy the Sony HDR-FX1000, take a look at these other camcorders.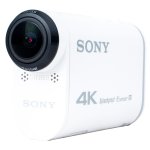 Performance
The FX1000 outperformed more expensive models in sharpness, and kept even with the competition in other areas.
The camcorder outperformed the pricier Canon XL H1A in sharpness.
Frankly, the FX1000's results in our performance tests surprised us. We didn't expect, for example, the camcorder to outperform the pricier Canon XL H1A in sharpness, and the fact that the FX1000 could roll with the Canon in other performance categories is saying a lot. The Sony handled low light video fairly well, producing slightly less noise than the Canon, but requiring a tad more light to record a usable image. Motion results were also quite good, thanks mostly to the camcorder's ability to capture crisp detail even when subjects are moving.
In image stabilization, the Sony FX1000 also put up great numbers. With optical image stabilization engaged, the Sony FX1000 was able to reduce shake roughly on par with the much larger Canon XL H1A, and its results were twice as good as the handheld Canon XH A1S. Battery life wasn't quite as good for the camcorder, but that's mainly due to the fact that Sony ships a tiny battery pack with the FX1000. You can get much larger batteries at an extra cost, and they should last you many hours between changes.
Conclusion
If you want professional-grade image quality at a reasonable cost, the FX1000 is an excellent pick.
The Sony HDR-FX1000 ($3199 MSRP) doesn't offer quite what you'd expect from a professional camcorder—most obviously noted by its lack of audio controls, connectivity, and a detachable lens. However, our tests show that it can hang with the pros when it comes to overall performance. The camcorder captured some of the sharpest video we've ever seen, and moving subjects in our test came out smooth and full of detail. Seeing this excellent image quality coming out of a relatively cheap camcorder (compared to other pro models) is rather surprising. The fact that the camcorder records HDV footage to MiniDV tape is another plus—tape is cheap, and HDV is easy to edit.
The HDR-FX1000 is not for people who want to fine tune their image with precise controls. Yes, it has lots of manual settings, but their implementation is awkward and frustrating. It isn't easy to make adjustments while your shooting and the level of customization offered on the camcorder is disappointing. If you're looking for fancy dials, clean button layout, and smarter design check out a larger camcorder like the Canon XL H1A.
Overall, the HDR-FX1000 is a camcorder packed with excellent performance and a decent array of features. It isn't the easiest device to use, it doesn't handle with elegance, and it can't do everything that more-expensive camcorders are capable of, but that doesn't mean it's a bad product. If the clumsy manual control setup doesn't frighten you away, the HDR-FX1000 could be a good option if you're looking for professional-quality video at a somewhat affordable price.
Our editors review and recommend products to help you buy the stuff you need. If you make a purchase by clicking one of our links, we may earn a small share of the revenue. Our picks and opinions are independent from any business incentives.