camcorders
Samsung NX1000 Digital Camera Review
Video features on the NX1000 are fairly substantial, but the performance of the camera left a lot to be desired.
$469.95 at Amazon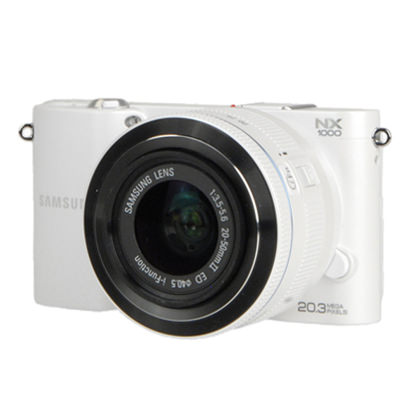 Introduction
With a total cost of around $600 (with a lens), the NX1000 is Samsung's an entry-level mirrorless camera. Video features are fairly substantial, but the performance of the camera—particularly in low light—left a lot to be desired.
Motion & Sharpness
The NX1000 reproduced motion quite well from our test rig. There was very little trailing, though there was some ghosting and artifacting present in the image. The motion of the pinwheels was fairly smooth, but the camera had trouble rendering the vertical lines on the side of the train.
See our full motion performance review, including video clips.
We found that bright light sharpness was somewhat limited with the NX1000, as the camera had difficulty downsampling the 20-megapixel signal and producing much beyond 500 lw/ph of sharpness. Vertical sharpness was also limited, as only around 425 lw/ph was visible in our test footage. Read our full sharpness performance review.
Low Light
The Samsung NX1000 needed 19 lux of light to reach 50 IRE on our waveform monitor. We call this the camera's low light sensitivity because that is the minimum amount of light needed to create a video image that passes broadcast television's brightness requirements. Compared to your average consumer camcorder, this sensitivity score from the NX1000 isn't very good, but it's workable.
Read our full low light sensitivity performance review.
Conclusion
Even in bright light, the NX1000 failed to provide us with fantastic video images. The autofocus, while being able to function continuously, was not all that reliable, and the videos often lacked the kind of sharpness we're accustomed to seeing from video-capable DSLRs and mirrorless cameras. If you're used to shooting with a mid-range Full HD camcorder, the NX1000 will disappoint, but it is still a competent camera for shooting video here and there.
In low light, the NX1000 was at its most disappointing. The camera needs quite a bit of light to capture a usable image, which left indoor shots feeling murky and dull. Noise wasn't a huge problem in low light, but, as you can see in our sample videos, the camera didn't capture much detail in the shadows either. Like many cameras that shoot video, audio did not sound good on the NX1000, and the zoom ring on the kit lens produced audible noise every it was utilized. The NX1000 does record Full HD video, but it's only frame rate option at 1080p is 30 frames per second. A 24p frame rate is available, but only with the strange, ultra-wide resolution of 1920 × 810.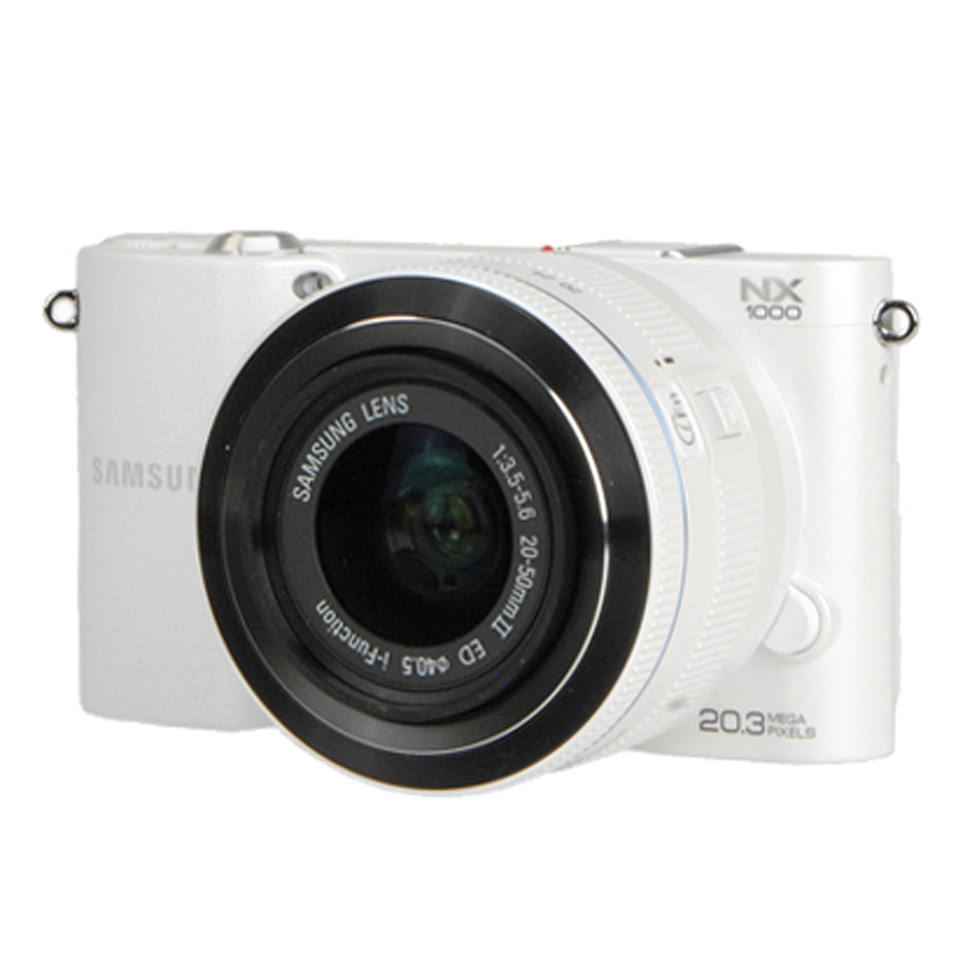 If you're primarily looking to record HD video, you should expand your search beyond the NX1000. It's $599 price tag is enticing, but a dedicated camcorder for the same price will get you better video images.
To read our full conclusions for the Samsung NX1000 including analysis of the camera's video handling and audio options, plus see sample videos and photos, visit the full review at DigitalCameraInfo.com.
Our editors review and recommend products to help you buy the stuff you need. If you make a purchase by clicking one of our links, we may earn a small share of the revenue. Our picks and opinions are independent from any business incentives.