camcorders
Pentax K-r Video Performance Review
The K-r put on a good show in our tests, but clunky design and lack of in-depth video controls left us disappointed.
$899.00 MSRP
Buy now at Amazon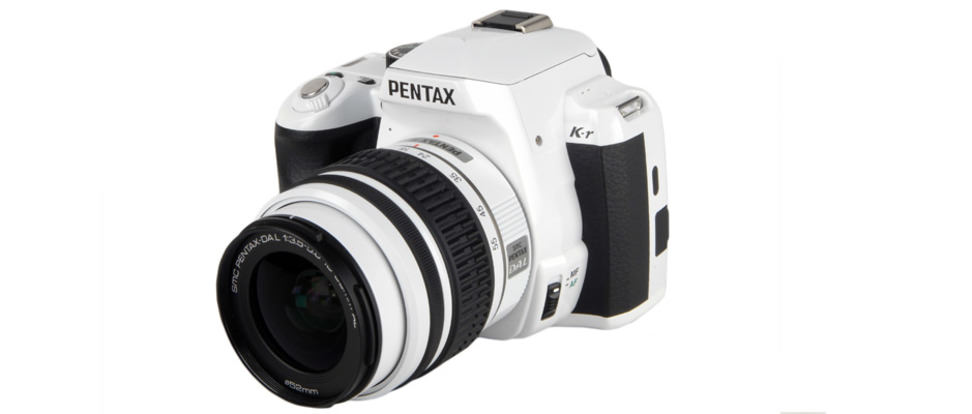 Introduction
The Pentax K-r is a true DSLR camera with a 720p HD video mode feature. The camera put on a good show in our video performance tests, but its clunky design and lack of in-depth controls in video mode left us disappointed.
Color & Noise
The Pentax K-r did moderately well in our video color accuracy tests. The camera didn't have spot-on accuracy like we occasionally see with consumer camcorders, but it did render colors with good saturation and depth. Its color error registered at 4.03 and its saturation level was a cool 96.11%. See our full color performance review, including color swatches and crops.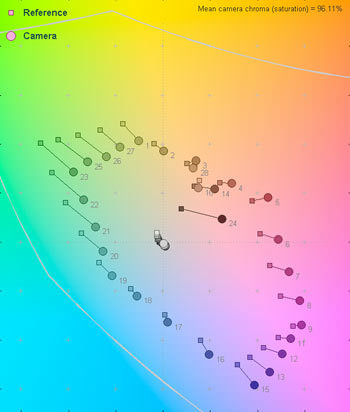 The Pentax K-r measured 0.4% noise in our bright light video test, which is on par with what we usually see from good video-capable DSLRs. The Pentax K-x, for example, measured a nearly identical amount of noise in this test, while the Canon T3i did a bit worse. The Nikon D5100 was an anomaly in our noise test, as it measured a high level of noise in its bright light videos (very unusual for a video-DSLR). See our full noise performance review, including crops and comparative analysis.
Motion & Sharpness
In our testing, the motion video captured by the K-r looked very smooth. There was some blur in the pinwheels and some artifacting as well, but the moving images didn't appear choppy. That's the bottom line: the camera didn't produce the crispest or sharpest video, but it was smooth for the most part. See our full motion performance review, including video clips.
The Pentax K-r does not record Full HD at a 1920 x 1080 resolution. It does, however, record 1280 x 720 video, which is still considered HD (it's just lower res than Full HD). The camera didn't put up the best numbers in our sharpness test, particularly when compared to the Canon T3i and Nikon D5100—both of which record 1080p video. Overall, the K-r measured a horizontal and vertical sharpness of 550 lw/ph each. Read our full sharpness performance review.
Comparable Products
Before you buy the Pentax K-r, take a look at these other interchangeable lens cameras.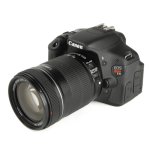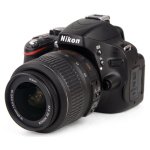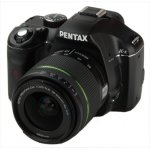 Low Light
How much light does a camera need to produce a usable image? That is the question we ask with our low light sensitivity test. For the Pentax K-r, the answer was very little light, or around 6 lux. This amount of light enabled the camera to record a video that was suitable for broadcast television (50 IRE on a waveform monitor). This is an excellent score that would best most consumer camcorders these days, except for some of the new Canon models (like the HF G10 or HF M41). Read our full low light sensitivity performance review.
In our low light video tests, the K-r had a drop in color saturation, but its color error numbers remained fairly consistent with what we saw in bright light. The camera measured a 4.48 color error and a saturation level of 81.2%, both of which are decent to average numbers for a video-capable DSLR. Of course, you can play around with color modes in low light to boost saturation, soften the colors, or do a variety of other things just like you can in bright light. See our full low light color performance review, including comparative images and analysis.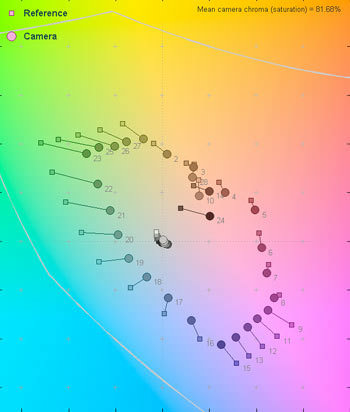 Noise levels went up on the Pentax K-r in our low light video test, but the camera still did an adequate job keeping them under control. The K-r averaged 1.54% noise in this test, which isn't fantastically low, but it's not bad. It's less noise than the Pentax K-x showed us on its tests last year, but it's more noise than either the Canon T3i or the Nikon D5100 had in its low light videos. See our full low light noise performance review, including crops and comparative images.
Conclusion
The Pentax K-r certainly isn't the best video-capable DSLR that's passed through our labs, but it isn't the worst either. The camera is a step up over the Pentax K-x in terms of video performance, and we were consistently impressed by the K-r's ability to produce solid videos in low light.
The camera's biggest downside is the lack of shutter speed, ISO, and a live autofocus in video mode. It also tops out with a 1280 x 720 resolution when recording video, which stands in contrast to the Canon T3i and Nikon D5100, both of which offer Full HD video recording modes. The Pentax K-r is also much bigger and bulkier than the numerous compact interchangeable lens system cameras that are flooding the market. The camera has a good grip on its right side, but the size of the K-r may be too much for people who want to do a lot of video recording.
In the end, we can't give the K-r our full support as a video recording device. The Canon T3i did a lot better in our overall video scoring, and smaller cameras like the Olympus E-P3 and Panasonic G3 are better options for people who are just breaking into the idea of recording HD video with an interchangeable lens camera.
To read our full conclusions for the Pentax K-r including analysis of the camera's video handling and audio options, plus see sample videos and photos, visit the full review at DigitalCameraInfo.com.
Our editors review and recommend products to help you buy the stuff you need. If you make a purchase by clicking one of our links, we may earn a small share of the revenue. Our picks and opinions are independent from any business incentives.