camcorders
Pentax K-30 DSLR Camera Review
The Pentax K-30 is a robust camera with some decent video features, but its performance was lackluster in our tests.
$698.79 at Amazon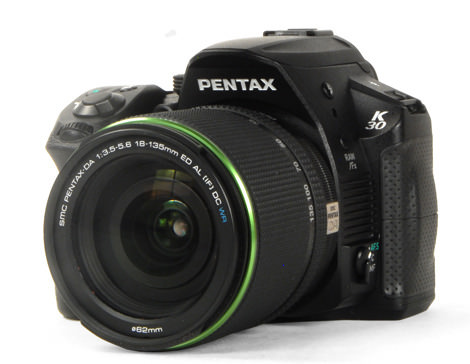 Introduction
The weatherproof Pentax K-30 is a robust camera with some decent video features, but its performance was lackluster in our tests. Pentax has made strides to improve the video recording capabilities on its DSLR cameras, but the K-30 still falls short compared to the competition in this price range.
Motion & Sharpness
The Pentax K-30 rendered motion fairly well, but it struggled with some artifacting and ghosting around areas where motion was a problem. Sharpness also continued to be distractingly bad, with finer patterns seemingly fluxing as moire overpowered the image in parts of our motion test.
See our full motion performance review, including video clips.
The Pentax K-30 struggled in our sharpness test, as it was unable to replicate more than 500 LW/PH of detail from our standard sharpness chart. Both horizontally and vertically, the sharpness of the final video image was limited by aliasing and averaging, resulting in heavy moire and gray beyond that point.
Read our full sharpness performance review.
Low Light
The Pentax K-30 required only 11 lux to render an image that hit 50 IRE on a waveform monitor in our testing. 50 IRE is a standard for what is considered visually acceptable. That puts the Pentax among the middle of the pack as far as DSLRs are concerned. The K-30 gets that low as it's able to use up to ISO 3200 when recording video, while the cameras that perform better in this test have a wider range of ISO speeds to call upon. Read our full low light sensitivity performance review.
Comparable Products
Before you buy the Pentax K-30, take a look at these other interchangeable lens cameras.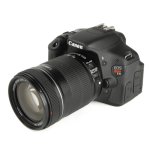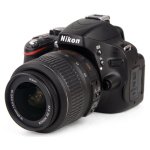 Conclusion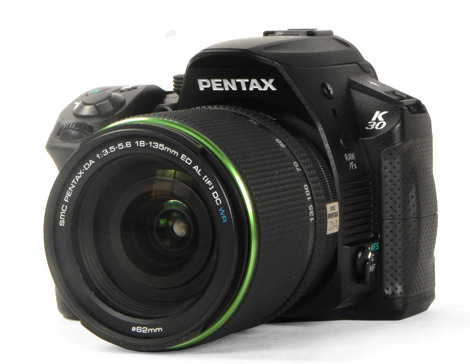 The Pentax K-30 poses numerous obstacles for those who are looking to capture professional-grade video with their DSLR camera. Thanks to the absence of an external mic jack the K-30 lacks the ability to capture strong audio, which means you're left using the lowly built-in mono mic on the K-30 unless you have a separate audio recorder in your stash. The camera also suffered from a terrible, non-continuous autofocus system in video, although that is something that won't bother people who refuse to use anything but the manual focus ring.
Performance was actually pretty good with the K-30, especially in bright, outdoor light. Program mode didn't always work well for getting exposure values correct, so it's a good thing Pentax offers a full set of manual controls as well as an aperture-priority setting in video mode. Both shutter speed and ISO can be set during recording, but aperture is unfortunately locked once you hit the record button.
The main point to remember about the K-30 is that it's video capabilities are just a step behind the competition. With that in mind, we don't recommend the K-30 for shooting b-roll for an indie film or anything like that. Due to its awful built-in mic and sub-par autofocus, the K-30 isn't ideal for capturing home movies either. But for shooting a video here and there, the K-30 is fine, and you can easily capture high-quality videos with the camera.
To read our full conclusions for the Pentax K-30 including analysis of the camera's video handling and audio options, plus see sample videos and photos, visit the full review at "DigitalCameraInfo.com":http://www.digitalcamerainfo.com/content/Pentax-K-30-Digital-Camera-Review.htm.
Our editors review and recommend products to help you buy the stuff you need. If you make a purchase by clicking one of our links, we may earn a small share of the revenue. Our picks and opinions are independent from any business incentives.