camcorders
Panasonic Lumix DMC-G3 DSLR Video Review
The G3 sports Full HD 1080p capability, one of the few big improvements over last year's G2.
$699.99 MSRP
Buy now at Amazon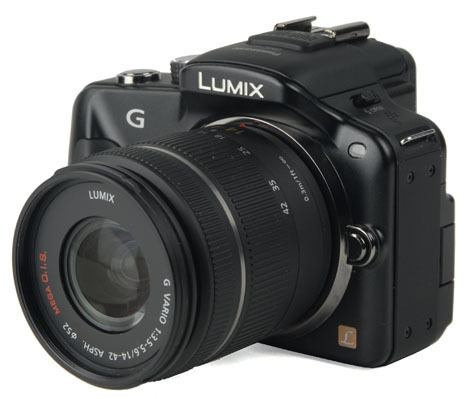 Introduction
Panasonic went ahead and added Full HD 1080p recording capability to its new Lumix G3, which is one of the few features on the new camera that represents a huge improvement over last year's Lumix G2. The manual controls in video mode are still limited, though, and the camera suffered from a serious rolling shutter problem.
Color & Noise
The Panasonic G3 measured a color error of 4.26 and a saturation level of 80.39% in our bright light video testing. Both of these numbers are good for a camera of its class, although we do often see better color accuracy from traditional camcorders as well as some video-capable DSLRs. Of the models in this comparative set, however, the two Panasonic cameras (G3 and G2) had the most accurate colors. See our full color performance review, including color swatches and crops.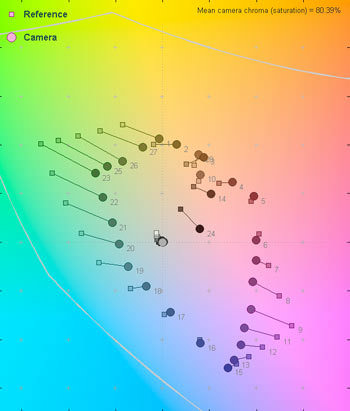 Noise results for the G3 in our video tests were consistently low, although the camera did have a tad more noise than its predecessor, the G2. This increase isn't huge—the G3 averaged 0.36% noise compared to the G2's 0.2%—but it could result from a variety of different things (like the increase to 1080p recording, perhaps). Either way, the G3 had less noise in its video image than the other cameras we compared it to: the Olympus E-PL2 and the Sony NEX-5. See our full noise performance review, including crops and comparative analysis.
Motion & Sharpness
In our motion test, the Panasonic G3 produced video that looked good, although it wasn't quite as good as the kind of video you should get from a high-end camcorder. There was some trailing and blur in our testing, but the motion looked smooth and artifacting was not a problem. The biggest issue with the G3's video recording was the camera's terrible rolling shutter effect that produced a significant amount of wobble whenever the camera was quickly panned back and forth. This is a common problem with video-capable DSLRs, though, so the G3 is not alone with its rolling shutter troubles. See our full motion performance review, including video clips.
Unlike its predecessor, the Panasonic G3 can record Full HD video at a 1920 × 1080 resolution (the Panasonic G2 topped out with 1280 × 720 recording). This increase in recording resolution enabled the G3 to capture a sharper image than the G2, but the increase wasn't as dramatic as we had hoped. The Panasonic G3 measured a horizontal and vertical sharpness of 600 lw/ph in our test, which represents an increase of 25 lw/ph in horizontal sharpness and 50 lw/ph of vertical sharpness over the G2. Read our full sharpness performance review.
Comparable Products
Before you buy the Panasonic Lumix DMC-G3, take a look at these other interchangeable lens cameras.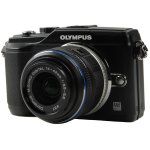 Low Light
The Panasonic Lumix G3 required 20 lux of light to produce a viable image in our low light sensitivity test (by "viable" we mean an image that registers 50 IRE on our waveform monitor). This is a bit of an improvement over last year's Panasonic Lumix G2, but it is still a disappointing result. High-end and mid-range camcorders often produce better low light sensitivities than this, and it is not uncommon for the best models to require lux levels in the single digits for this test. Read our full low light sensitivity performance review.
The G3 handled our low light color test quite well, as the camera managed a color error of 4.42 and a saturation level of 91.33% with the lights turned down. Those numbers aren't far off from what the G3 managed in our bright light test, and the saturation level was actually a bit higher in low light than bright. This color error represents a strong improvement over the Panasonic G2, which had a color error of around 6.7 in this test. See our full low light color performance review, including comparative images and analysis.
Noise results for the G3 were solid in low light. The camera averaged just 0.85% noise in this test, and we like to consider anything under 1.0% to be a very good score here. Of course, video-capable DSLRs and interchangeable lens cameras often excel with this test, so the G3's noise numbers are right in the mix with the competition. See our full low light noise performance review, including crops and comparative images.
Conclusion
The most important spec on the G3, in terms of video performance, is the fact that the camera can record 1920 x 1080 video—which is something its predecessor, the Panasonic G2, could not do. With this bump in recording resolution, we expected to see a strong improvement in our sharpness and motion tests. While we did notice some increase in scores, the results weren't as dramatic as we'd hoped. The G2 is one of the smallest interchangeable lens cameras that can record Full HD video, but its sharpness wasn't really much better than that of camera that records a good 720p video image.
We're also continually disappointed that Panasonic didn't include enough manual controls or features in video mode on the G3. This, combined with the G3's awful rolling shutter effect, made us weary about the camera's overall video capabilities. Yes, it's a fine camera to use if you want to play around with video recording, but we have been saying that about nearly all of the video-capable DSLRs that come through our labs. It is only when a powerful camera—one with lots of video controls and a good interface—comes through our labs that we really get excited about its video potential these days.
To read our full conclusions for the Panasonic Lumix DMC-G3 including analysis of the camera's video handling and audio options, plus see sample videos and photos, visit the full review at DigitalCameraInfo.com.
Our editors review and recommend products to help you buy the stuff you need. If you make a purchase by clicking one of our links, we may earn a small share of the revenue. Our picks and opinions are independent from any business incentives.