camcorders
Olympus OM-D E-M5 Digital Camera Review
The Olympus E-M5 features a robust movie mode that provides a variety of manual video controls and features.
$649.99 at Amazon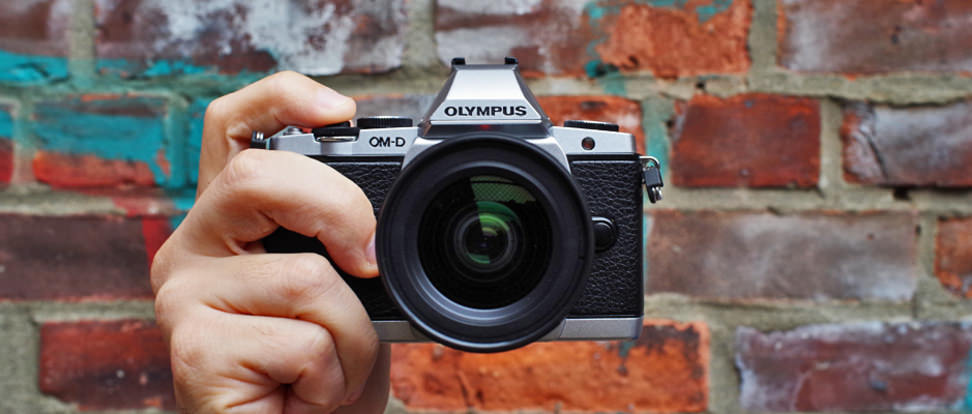 Introduction
Along with its retro design and weather-sealed body, the Olympus E-M5 features a robust movie mode that provides you with a variety of manual video controls and features. It's not the best camera for video we've reviewed, but its performance and functions are some of the strongest we've seen from a Micro Four Thirds model. With its $999 price tag (body only), the OM-D EM-5 is also the most expensive Micro Four Thirds camera on the market.
Motion & Sharpness
The motion rendition with the E-M5's video was superb, with great clarity, little ghosting, and without much visible artifacting. We did notice some trailing around our monochrome pinwheel, though, with the moire problem a pretty distracting element in our example motion video. We also saw a strong rolling shutter effect with the camera, which you can see in the video below.
See our full motion performance review, including video clips.
As we saw in the motion video, our sharpness test confirmed a pretty serious moire issue anytime a pattern of greater frequency than 400 lw/ph is captured on video. The result is an ugly moire effect that causes these lines to blur together, resulting in either odd wavy patterns or discoloration, depending on the subject. Much of the detail was still there, however, with our test recording 700 lw/ph of sharpness vertically and 600 lw/ph horizontally in bright light.
Read our full sharpness performance review.
Low Light
While the Olympus E-M5's 16-megapixel sensor did well in most of our video tests, in the end it is still physically smaller than the APS-C sensors that its competitors have, hindering its low light sensitivity. Still, compared to its mirrorless competition, it didn't fare too poorly. With ISO on automatic (capped by the camera at ISO 3200), we found the E-M5 needed 18 lux of light to render an image that reached 50 IRE on a waveform monitor (about what would be acceptably bright when viewed on a television).
Read our full low light sensitivity performance review.
Comparable Products
Before you buy the Olympus OM-D E-M5, take a look at these other interchangeable lens cameras.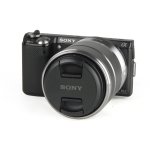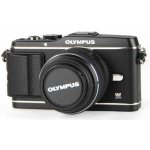 Conclusion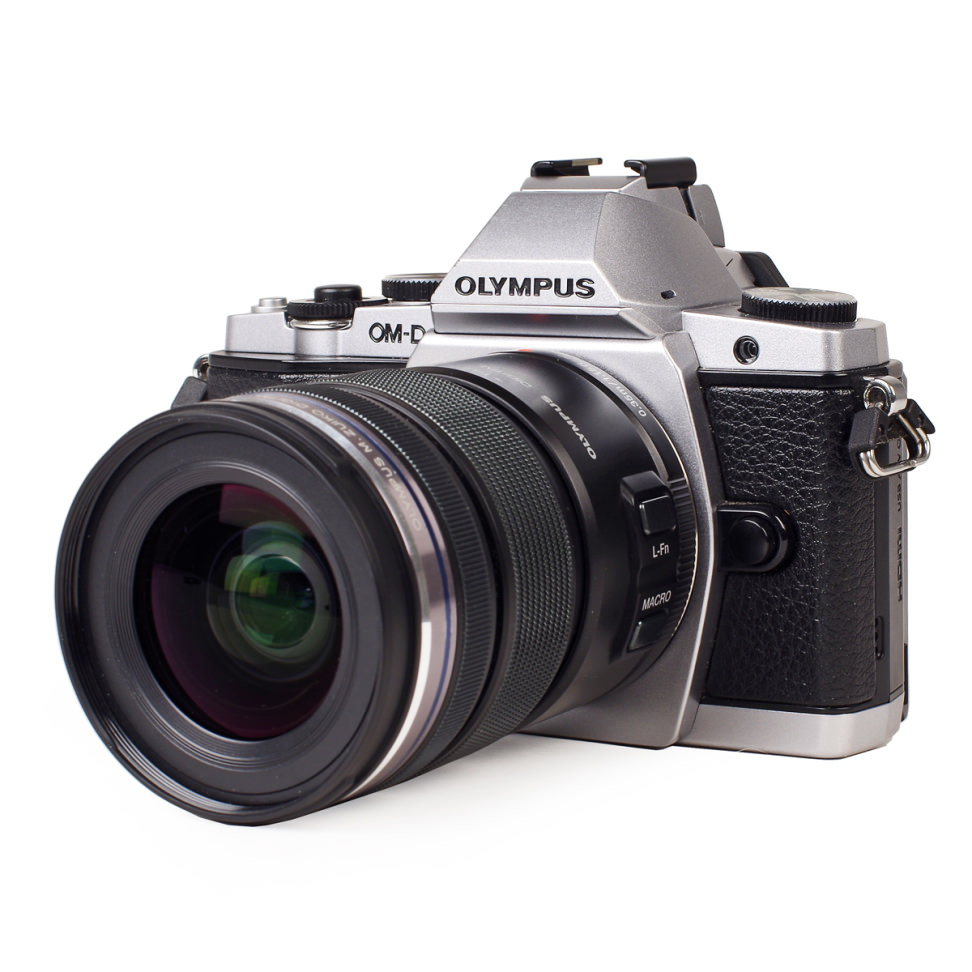 We took some gorgeous videos with the Olympus E-M5, and we found the camera was able to capture sharp, crisp details even in low light situations. The camera struggled in extreme low light, however, which may be a direct result of Olympus capping the ISO to 3200 in video mode.
We also saw a very intense rolling shutter effect with the OM-D E-M5 whenever we panned quickly back and forth with the camera. The Jell-o wobbling caused by the rolling shutter was prevalent in many shots, and you can see examples of this issue in our sample videos. We also noticed some issues with the camera's autofocus tracking system (it tended to pop focus every now and then), but the autofocus feature is more extensive than what you'd get on a traditional video-capable DSLR.
Olympus didn't skimp on manual controls in video mode for the E-M5. The camera offers full control over aperture, shutter speed (down to 1/30 of a second), ISO (in manual mode), and white balance. Additionally, the camera is full of the Art Filters that can be used in video mode, and an interesting strobing effect that can be engaged when shooting movies.
The OM-D E-M5 is certainly good at capturing video, but there are other video-capable DSLRs and interchangeable lens cameras that you should probably take a look at first. The Sony NEX-7, which falls into the same price range as the E-M5, has more recording options than the Olympus and performed better in our video tests. There's also Canon 60D, which is a true DSLR with fantastic video capabilities, and can easily be found for under $1000—especially since it's a few years old.
To read our full conclusions for the Olympus OM-D E-M5 including analysis of the camera's video handling and audio options, plus see sample videos and photos, visit the full review at DigitalCameraInfo.com.
Our editors review and recommend products to help you buy the stuff you need. If you make a purchase by clicking one of our links, we may earn a small share of the revenue. Our picks and opinions are independent from any business incentives.