camcorders
JVC Picsio GC-FM1 Camcorder Review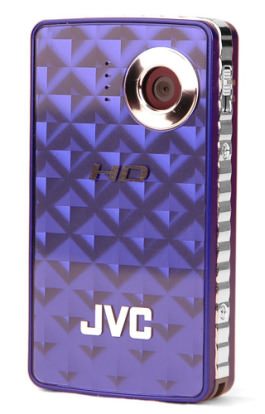 Introduction
The newly announced JVC Picsio GC-FM1 (MSRP $199) arrives on the camcorder market with a bit less glitz than the metallic surface it sports. At first glance, the Picsio is just another Flip clone, trying to carve a piece out of the ultracompact camcorder marker. Beneath the surface, the Picsio provides some impressive quality video that is, unfortunately, accompanied by a body design that lacks durability and reliability.
Update: The Flip UltraHD was ultimately selected as our 2009 Ultracompact Camcorder of the Year. To see why we selected it and read about our other awards, check out the 2009 CamcorderInfo.com Select Awards.
Comparable Products
Before you buy the JVC GC-FM1, take a look at these other camcorders.
Sections