camcorders
Canon T3i DSLR Camera Review
The Rebel T3i from Canon brings impressive video performance to the DSLR market.
$899.99 MSRP
Introduction
The Rebel T3i from Canon brings impressive video performance to the DSLR market. The camera offers Full HD 1080p video recording, as well as a complete range of aperture, shutter speed, and ISO controls in video mode. In addition, the camera has a lovely flip-out LCD that is extremely helpful for shooting video.
Color & Noise
The Canon T3i had slightly lower color error than the T2i, with an average error of just 3.94 in our testing under bright lighting conditions. Colors were undersaturated and gave videos a muted look, but other shooting modes would enhance that. See our full color performance review, including color swatches and crops.
All our comparison cameras, by virtue of their APS-C-sized sensors, performed well in our noise tests in bright light. We found that all the cameras had less than 0.6% of visible noise in their videos when light was plentiful. With image sensors as large as these cameras have, these kind of results are pleasing, if not exactly a surprise. See our full noise performance review, including crops and comparative analysis.
Motion & Sharpness
There was a fair amount of artifacting and ghosting with the T3i in video capture. We found that generally the resulting videos were appealingly smooth, though if the camera panned to either direction there is a noticeable rolling shutter effect. Exposure is fully adjustable on the camera, though, so you can adjust shutter speeds to fine-tune motion performance to your liking. See our full motion performance review, including video clips.
We found that the T3i with the 18-135mm kit lens produced fairly sharp results in video recording. In our test we found that the T3i was able to resolve approximately 750 lw/ph of vertical sharpness, though just 600 lw/ph of horizontal sharpness. This is an improvement over the T2i (tested with the 18-55mm lens) and is slightly sharper than what we have seen from other video-capable DSLRs. Read our full sharpness performance review.
Comparable Products
Before you buy the Canon EOS Rebel T3i, take a look at these other interchangeable lens cameras.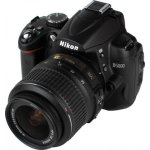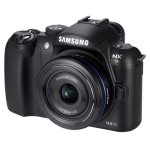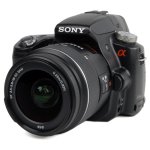 Low Light
In our comparison group the Canon T3i was the most sensitive to light, able to produce a visible image with just 8 lux of light. The Canon T2i and Nikon D5000 require 11 lux to reach 50 IRE while the Samsung NX10—while having better color accuracy at 60 lux—required 19 lux in the same test. Read our full low light sensitivity performance review.
We found the Canon T3i to be capable of producing very accurate colors in videos taken under low lighting conditions. We found the camera had an average color error of 3.50, which was among the better scores we've seen for a DSLR. We found that in low light the images were still undersaturated, with greens and purples suffering from the greatest errors. See our full low light color performance review, including comparative images and analysis.
We found the Canon T3i produced an average noise percentage of just 0.95%, which was quite good, but lagged slightly behind the Nikon D5000 and Sony A55V. It was better than the Samsung NX10, which produced just over 1.1% of noise in its videos. See our full low light noise performance review, including crops and comparative images.
Conclusion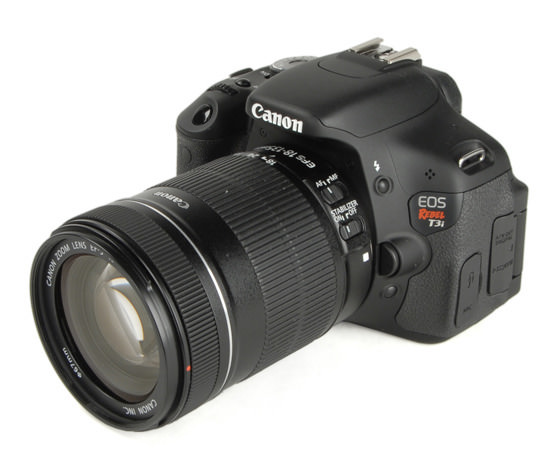 Canon is a leader in both camera and camcorder products, so it should come to no surprise that the Rebel T3i is one of the better video-capable DSLRs we've seen. We lauded the Canon 7D's video performance last year, and the T3i came close to matching its scores in our multitude of video tests (with a much more appealing price tag).
The only downside to the T3i's video performance was the camera's strong tendency to produce a rolling shutter or wobble when panning, and the fact that the camera doesn't do a continual autofocus during recording. If you can get by these two issues, the T3i is a very rewarding video-capable DSLR. Its videos are sharp, it can record using 30p or 24p frame rates, and its low light performance was top-notch with its 18-135mm kit lens.
To read our full conclusions for the Canon EOS Rebel T3i including analysis of the camera's video handling and audio options, plus see sample videos and photos, visit the full review at DigitalCameraInfo.com.