camcorders
Canon Rebel T4i Video Performance Review
Canon has a knack for making DSLRs that are craved by videographers, and the Rebel T4i maintains this tradition.
$669.00 at Amazon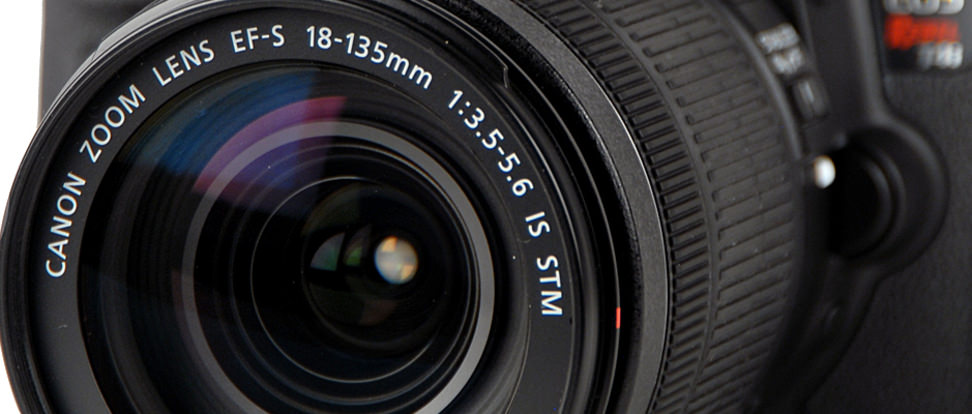 Introduction
Canon has a knack for making DSLRs that are craved by videographers, and the Rebel T4i looks to maintain this tradition. The camera, which retails for $1149 with an 18-135mm kit lens, offers a new continuous autofocus system and touchscreen LCD—two features found nowhere else on Canon's DSLR lineup.
Motion & Sharpness
The Canon T4i captured motion fairly well. Artifacting was kept to a minimum, and while there was some substantial ghosting visible when the video was paused, it looked great in motion. There was visible rolling shutter effect with quick panning, but skilled videographers will find ways to get around it. Shutter speeds can be fine-tuned to minimize the effect, as well. Sharpness looked pretty good in motion, but freeze-frames showed that it could have been better. Luckily, people don't typically watch videos frame by frame.
See our full motion performance review, including video clips.
In our tests, the T4i with the 18-135mm STM kit lens produced reasonably sharp results when recording video. In the lab, we found that the T4i can resolve about 600 lw/ph of vertical sharpness, and roughly 650 lw/ph of horizontal sharpness. This is a slight backward step from the T3i, but in actual field use we couldn't really tell a difference between the two. Overall, it's a pretty good score for a video-capable DSLR, though it certainly doesn't come close to what we've seen from higher-end video-oriented cameras.
Read our full sharpness performance review.
Low Light
We tested the Canon T4i's low-light sensitivity under lab conditions and found that it needed only 5 lux of light to produce an image that achieved 50 IRE on a waveform monitor (i.e., a fairly acceptable image that, while dark, is still visible with some degree of detail). By way of contrast, the T3i required 8 lux to achieve the same feat. The T3i's mark was already a good one, and the T4i's is superb for a camera in its class. Read our full low light sensitivity performance review.
Comparable Products
Before you buy the Canon EOS Rebel T4i, take a look at these other interchangeable lens cameras.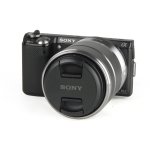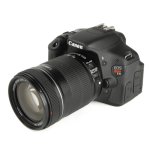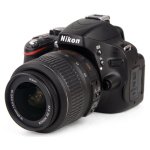 Conclusion
As far as video performance is concerned, the Canon T4i isn't a 5D Mark III, but the camera put up some strong numbers in our video tests. Not to mention the camera also has a brand new continuous autofocus mode and a touchscreen LCD—two features you won't get on the 5D Mark III or any other Canon DSLR for that matter. The T4i's ability to record Full HD video using 30p or 24p frame rates should please videographers looking to capture b-roll or make short films with a DSLR that will only cost you around $1000 bucks.
The new autofocus system on the T4i works continuously in video mode, and it does so silently, which means it works nearly as well as an AF system you'd get on a professional camcorder. The autofocus wasn't quite as quick as what we're used to seeing on a dedicated camcorder, but it still worked accurately (and always silently) in our tests. It's definitely a big step forward for Canon, and it should please videographers who want the ability to record on the fly without having to worry about manual focus.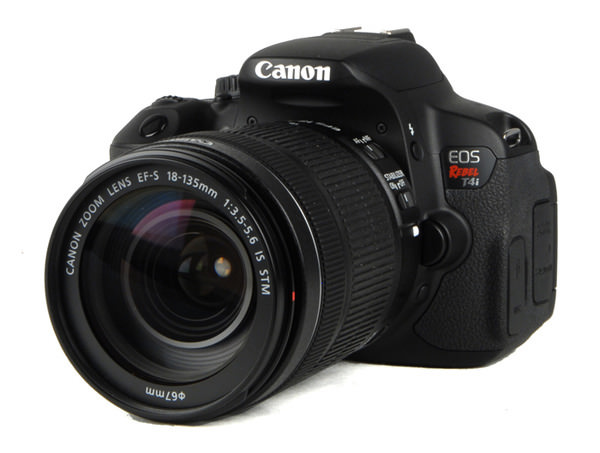 The toucshcreen LCD on the T4i, another first for a Canon DSLR (and DSLRs in general), is likely to have its detractors, but we thought it worked well for video. More controls are accessible thanks to touch-buttons on the screen and focus tracking is a cinch to enable by simple tapping on the portion of the screen you want to bring into focus. We also like Canon's decision to add a dedicated video mode switch in the same area as the T4i's on/off switch. This does make it more difficult for people who want to be able to switch quickly between shooting photos and videos, but we like how a dedicated video mode keeps things organized. It makes it easier to figure out what controls and functions are readily available in video mode, and it avoids the issue of having controls you think are adjustable, only to realize they revert to auto when you start recording.
This is a solid DSLR for video from Canon and it comes with a reasonable price tag compared to the other top video-DSLRs on the market. Like most DSLRs, the camera suffers from a noticeable rolling shutter effect, and, like other Canons, the T4i doesn't offer a 1080/60p record mode. But it includes a host of other features that are quite helpful for video people, including a full set of manual controls in video mode, a rotating LCD, and an external mic jack.
To read our full conclusions for the Canon EOS Rebel T4i including analysis of the camera's video handling and audio options, plus see sample videos and photos, visit the full review at DigitalCameraInfo.com.
Our editors review and recommend products to help you buy the stuff you need. If you make a purchase by clicking one of our links, we may earn a small share of the revenue. Our picks and opinions are independent from any business incentives.