camcorders
Canon HV40 Review
On the whole, it only represents a minor upgrade over last year's HV30.
$599.99 MSRP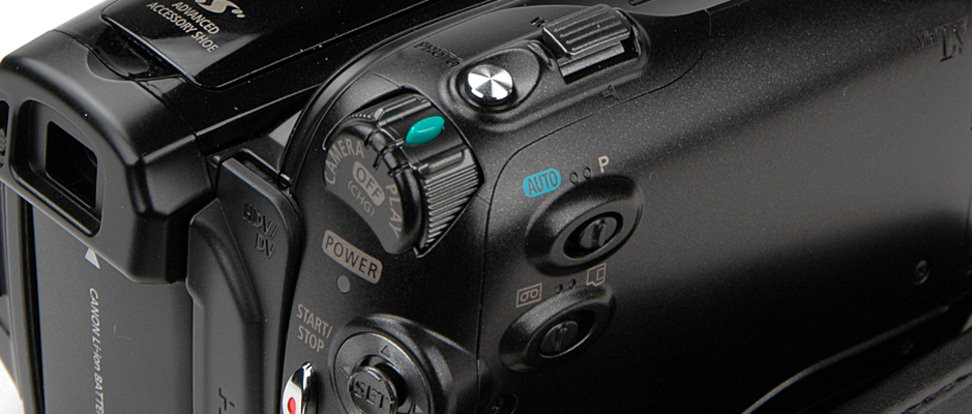 Introduction
The tape-based HV40 ($999 MSRP) isn't exactly a flashy, cutting-edge camcorder from Canon. It's one of only a few MiniDV camcorders—from any manufacturer—that's new for 2009, and it represents only a minor upgrade over last year's HV30. These improvements include a cinematic 24p record mode as well as some slight design alterations. While the HV40 may look dated to some, Canon is betting that there are more than a few people out there who are still in the market for a camcorder that records to tape.
Design & Usability
Recording to tape has its advantages, but it's an entirely different workflow than recording to a memory card or hard drive.
Because of its bulky size and complex menus, the HV40 is not as easy to use as most camcorders on the market. Yes, there is something to be said about the simplicity of recording to tape, but most people these days are probably just as comfortable working with non-linear media like memory cards or internal hard drives. But with tape you do get an instant, physical backup of your video, which is something that some people desire. Recording to a memory card means your videos only exist digitally, and you have to go through the annoying process of burning them to a DVD in order to get a physical copy to someone. In the age of YouTube and iPhones, however, having digital versions of your home movies makes them just as easy to share than if they're all on MiniDV tape. It's really about using what is most comfortable for you, and for many, the thing that's most comfortable is recording to tape.
Because of the MiniDV tape deck on the side of the HV40, the camcorder is a whole lot larger than Canon's flash-memory camcorders. This changes the entire design and feel of the camcorder, as does the HV40's lack of any modern commodities. The camcorder has no touchscreen interface, its LCD is small and unimpressive, and the design of the camcorder simply doesn't look stylish. Unfortunately, Canon didn't include a lens ring on the HV40, even though the camcorder is certainly large enough to accommodate one. Instead, there's a tiny, inadequate control wheel that is used to make adjustments to focus and exposure.
Features
The HV40 has a number of controls that should appeal to old-school videographers.
This recording to tape thing that the HV40 does has a bunch of hidden uses. On the back of the camcorder you'll find a FireWire port, also known as an IEEE 1394 interface. This port's primary purpose is for "capturing" video recorded to tape in order to import it to a computer. Camcorders that don't record to tape have little use for this port, so you rarely find it these days. But pros love FireWire ports because they allow you to do some interesting things. You can connect a flash recorder to the HV40 via this port, thereby allowing you to record to tape or a tapeless media recorder. Thanks to the HV40's AV-DV conversion feature, you can also use this port to digitize analog video, although that process is somewhat confusing.
Since the HV40 records to tape, the camcorder uses the HDV codec. Simply put, this codec produces video files that are a fraction of the size of camcorders that record to tapeless media (usually using the AVCHD codec). So, if you capture footage off of the HV40 and work with those files on a computer, your videos won't take up nearly as much space on your hard drive. It's also pretty easy for computers (even older ones) to handle HDV video. The same can't be said about newer codec options.
Comparable Products
Before you buy the Canon Vixia HV40, take a look at these other camcorders.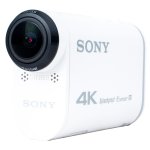 Performance
Video performance was no match compared to Canon's tapeless HD camcorders.
Other than the convenience of not having to work with tape, one of the big reasons manufacturers are moving towards tapeless media is in an attempt to improve image quality. Recording HD video to tape requires the limited HDV codec, which has a fairly low ceiling when it comes to video performance. Sure, video shot with the HV40 can look quite good, but it will never be as sharp as the new, tapeless camcorders that are coming out right now.
With battery life, the HV40 did do a respectable job, leaving us wondering if recording to tape actually requires less power consumption than recording to a memory card. The camcorder continually recorded for around two hours in our battery life test, which is a good 20 minutes longer than the Canon HF S100 tapeless camcorder lasted in this same test.
Conclusion
As long as there are people who want to record to tape, there will be fans of the HV40.
Since the HV40 is only a minor upgrade over last year's HV30, it seems that Canon isn't putting too much effort into its tape-based HDV models. The HV40's flash-memory counterparts have more sophisticated designs, better handling, and more useful features, which leaves no doubt that they're Canon's camcorders of the future. These models, which include Canon's top-of-the-line HF S series (HF S100, HF S10, and HF S11), also outdid the HV40 when it came to our video performance testing.
That doesn't mean there still isn't a place for tape-based camcorders in today's market. Many people are still more comfortable working with tape, and the difficulties associated with tapeless media and the complex AVCHD codec can be too much for some to bear. The HV40 is also a bit cheaper than most of the high-end flash memory and internal hard drive camcorders out there. Still, it would have been great if Canon had put some effort into improving the HV40's menus, user interface, and handling like it did with the rest of its 2009 lineup. For this reason, the HV40 seems out-dated, old-fashioned, and clunky.
If you're looking for a consumer-level HDV camcorder, there really isn't much to choose from, so the HV40 is probably the best option by default. Since Canon didn't change much (other than adding the native 24p mode), looking for a cheap HV30 might be a good idea if you're hard on cash. If tapeless media doesn't scare you, however, there are plenty of camcorders that perform better, look cooler, and handle smoother than the HV40.
Our editors review and recommend products to help you buy the stuff you need. If you make a purchase by clicking one of our links, we may earn a small share of the revenue. Our picks and opinions are independent from any business incentives.