camcorders
Canon Vixia HF G20 Review
Canon's latest top-of-the-line consumer camcorder delivers great low-light performance with a side of déjà vu.
$869.00 at Amazon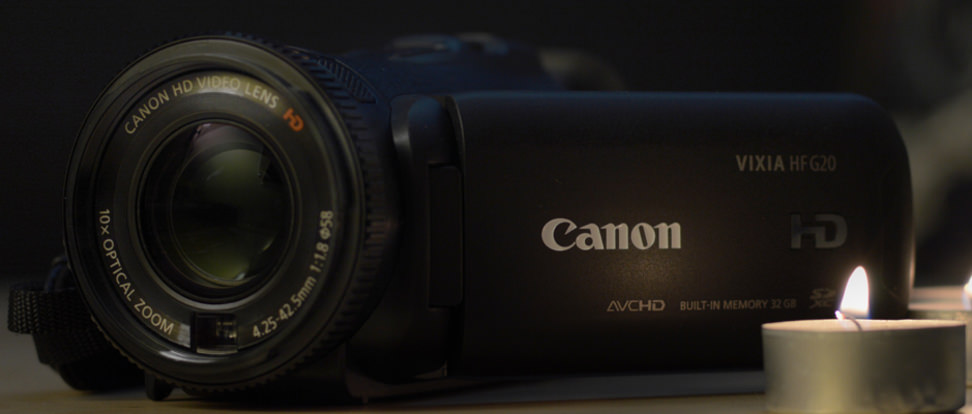 Introduction
In 2011, Canon released the Vixia HF G10 to huge acclaim. The top-quality sensor tuned specifically for HD video along with a host of great features and manual controls made the G10 one of our top-scoring camcorders. At long last, the Vixia HF G20 ($1,099 MSRP, alias Legria HF G25 in Europe), is here to take its place.
Design & Usability
The G20's family resemblance is more than skin-deep.
Canon left well enough alone, as the HF G20's exterior is nearly identical to its forbear's. It's a camcorder that's light enough to hold for extended periods of time and it won't weigh down your bag. Considering the technology at work and the quality of image it produces, enthusiasts accustomed to much bigger gear will probably appreciate the G20's compact packaging. (In fact, Canon sells a modified version of this camera in its professional lineup as the XA10 with some XLR audio ports, a standard hot shoe, and extra internal flash memory.)
The flip-out 3.5-inch LCD includes a touchscreen, opening up a world of features and settings for amateurs and experienced shooters alike.
The G20 has a dearth of physical buttons, but many manual features are available if you know where to look. Sliding the mode switch to "M" brings out the true power of this camcorder (more on this later). The flip-out 3.5-inch LCD includes a touchscreen, opening up a world of features and settings for amateurs and experienced shooters alike. It was disappointing to find that the touchscreen still relies on the older, resistive touch technology. For users spoiled by to silky-smooth capacitive scrolling on smartphones and tablets, it might be a little irksome to operate. It's a head-scratcher of a decision, considering that Canon's newer entry-level HF R camcorders utilize the more responsive capacitive touchscreen technology. The upside is that the resistive touchscreen on the G20 worked well with thick gloves on, if that's a use case you're concerned with.
On this camcorder's front end, there's a smooth-turning focus ring that automatically triggers a focus assist mode. Although there are three customizable buttons on the HF G20, the focus ring is limited to a single function—for better or worse. Users who might want to tie zoom, aperture, or shutter speed to this easily accessible control are forced to use other controls instead. On the G10, we noted that this dial was hard to access and, on the HF G20, it remains an inconvenient stretch for your right thumb.
The only physical changes Canon made to the HF G20 are a redesigned detachable lens hood and a greatly improved eyecup for the electronic viewfinder (borrowed from the pro XA10). A minor change to note is a reassigned button on the LCD screen—the bottommost button on the HF G10 was Powered IS, on the G20 it's been replaced with Prerecord.
Features
A control freak's dream come true
Users are limited to a default 60i setting—there's still no 60p option.
A quick look at the spec sheet reveals that the HF G20 has a lot in common with its predecessor. If you were waiting for a new killer feature on the G20 that was absent on the G10, you're in for some disappointment. The G20 has the exact same record modes as the G10: users are limited to a default 60i setting—there's still no 60p option. It's a downright shame that the G20 didn't bring this feature to the party, especially considering its competitors (like Sony's HDR-CX760V, our 2012 Camcorder of the Year) have stepped up their frame rate game. Thankfully, the native 24p and the other frame rate options (software-based PF30 and PF24) have remained. Canon didn't add any new major features like Wi-Fi, 3D or MP4 recording, as were added to some of its other, less expensive camcorders this year.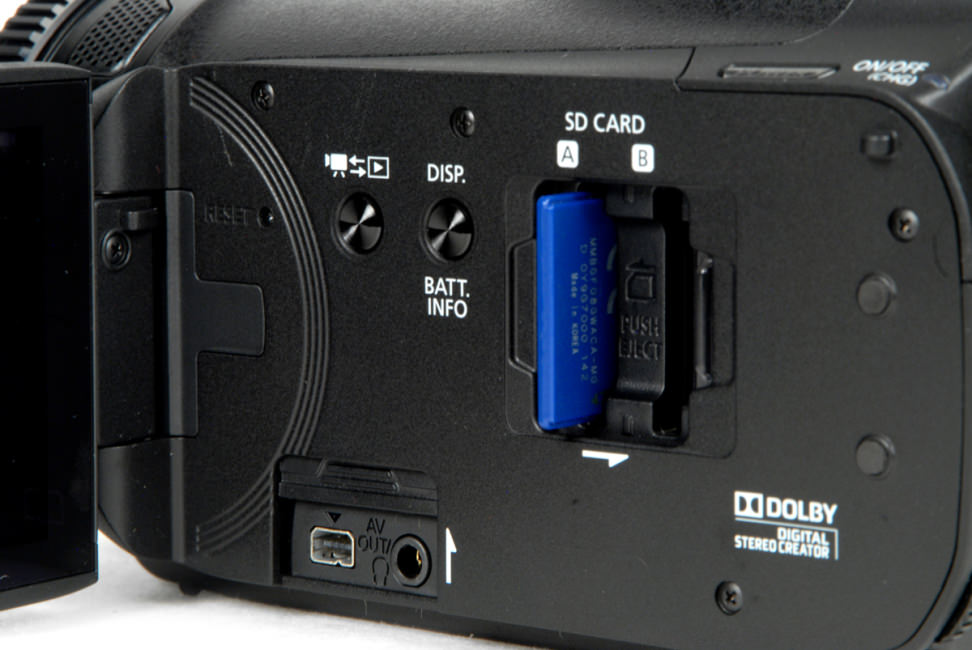 As with the G10 in 2011, the G20 comes with 32GB of built-in flash memory and thoughtfully includes not one but two additional SD card slots for extra storage and ease of file portability. Buried in the menus are extra options like color bars, zebra patterns, an audio level display and customizable zoom speeds. Cinema mode features the same nine filters, (Cinema Standard, Vivid, Dream, Cool, Nostalgic, Sepia, Old Movies, Memory and Dramatic Black & White) to lend a cinematic quality to footage. The G20's image stabilization features are the same as before. The G20 still has a good set of features, but chinks are starting to show in the armor. Seeing how the lens is the same and the CMOS Pro sensor practically identical, G10 lovers won't find anything worth upgrading for in the G20.
Comparable Products
Before you buy the Canon Vixia HF G20, take a look at these other camcorders.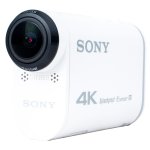 Performance
Excellent in low light and dramatic settings
You'd be hard pressed to find low-light performance this good elsewhere.
The HF G20 remains a top performer, scoring highly in our battery of tests. The color reproduction in low light remains a strength, along with dynamic range. This camcorder would be ideal for realizing an aspiring auteur's film noir vision because it does so well in dramatically lit settings. Sharpness is another strong suit of the G20, comparing favorably to top DSLRs in the amount of detail visible in motion. Save for more expensive, pro-level camcorders, you'd be hard pressed to find low-light performance this good elsewhere.
We found battery life to be in line with what we saw with the HF G10, at 111 minutes for a single continuous video recording. The only downside to the battery performance was the fact that the HF G20 comes with Canon's smallest compatible battery. For the price of the G20, it would have been nice to see Canon throw in a bigger battery.
Conclusion
An evolutionary, not revolutionary, upgrade to Canon's HD darling.
Those expecting a huge improvement over the HF G10 will be disappointed. The HF G20 builds on its predecessor's strengths and makes subtle, small improvements. Unless you're dead-set on shooting video with a DSLR, the HF G20 will fit the bill for anyone demanding high quality imaging coupled with a comprehensive array of manual controls.
Still, in some ways, it's easy to feel that Canon showed up a day late and a dollar short with the lack of 60p recording. In order to sweeten the pot, Canon cut the price. While the HF G10 started at $1,499 in 2011, the HF G20 starts at $1,099. That's a reasonable price to pay for such an great package. With the price cut in mind, budget-minded pros considering the Canon XA10 would be well-advised to comparison-shop with the cheaper G20.
Our editors review and recommend products to help you buy the stuff you need. If you make a purchase by clicking one of our links, we may earn a small share of the revenue. Our picks and opinions are independent from any business incentives.