camcorders
Apple iPhone 4S Review
The Apple iPhone 4S is the first phone from Apple to offer Full HD 1080p video recording.
$139.99 at Amazon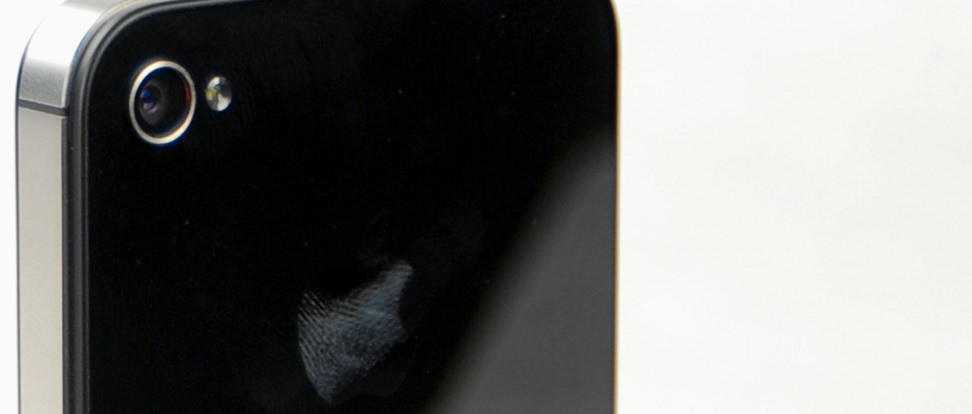 Introduction
Video recording features and capabilities are rapidly improving on cell phones, and the new iPhone 4S is the first phone from Apple to include a full HD 1080p record mode. If you're in the market for a new camcorder, going out and buying the iPhone 4S is probably not the brightest idea—the phone is way more of a monetary commitment than your average budget camcorder. But, if you already need a phone, then the iPhone 4S may also fulfill your video needs, thus making the purchase of an additional camcorder unnecessary.
That's the exact point of this review: to give you a better idea where the iPhone 4S stacks up against similar ultracompact camcorders. By the way, if you're curious about the phone's still image performance, check out this full-length iPhone 4S review at our sister-site, DigitalCameraInfo.com.
The iPhone 4S is available in black or white and with three different amounts of internal memory. The $199 model comes with 16GB of internal memory; for $299 you get 32GB of internal memory; and the 64GB model costs $399. All these prices are contingent on signing a two-year cell phone contract with AT&T, Verizon, or Sprint. Apple also sells "unlocked" versions of the phone that aren't tied to a specific cell phone carrier for an additional $450 (for a total of $649 – $849 dollars per phone).
Design & Usability
The phone doesn't handle perfectly as a camcorder, but the touchscreen LCD was a pleasure to work with.
Since the iPhone 4S wasn't designed as a camcorder, it shouldn't surprise anyone that it doesn't handle all that well as a camcorder. The phone fits fine in your hand… as a phone. But when you hold it to shoot video, you'll find there is very little to grip onto. Worst of all, the lens is positioned in such a way that it is very easy to slip a finger over it by accident (not to mention the built-in mic is very easy to cover with your palm). It's not fair to say these issues stem from shoddy design on Apple's part, it's just that Apple's priorities for the iPhone 4S were to design it as a phone first.
The autofocus system on the iPhone 4S may drive a few people batty.
Here's a confusing tidbit about the phone: the iPhone 4S can record video when holding the phone either vertically or horizontally, but once you start recording the aspect ratio of your video will remain the same throughout the clip. So, if you start out recording with the phone horizontally, your entire video will be 16:9 widescreen (like a normal movie). If you start out recording vertically, the video clip will have an odd 9:16 aspect ratio—a very tall and slim video clip. Again, the aspect ratios don't change when you rotate the phone during recording.
The autofocus system on the iPhone 4S may drive a few people batty, as it does require some user input in order to change focus during recording. This means you can't simply point and shoot if you want to keep a moving subject in focus—you'll have to tap on the screen in order to change the focus setting, although the phone then updates the focus automatically (it's not like you have to adjust dials or press buttons repeatedly). It's a simple "spot focus" system, but users who want a completely automated experience may find it annoying
Features
The iPhone has plenty of unique features, including two lenses and wireless connectivity.
Did you know the iPhone 4S actually has two lenses? Yup, in addition to the lens on the back of the camcorder—the main lens used for recording video and taking photos—there's an even smaller lens on the back of the camcorder. This lens is mainly used for the phone's FaceTime video chat function, but it can also be used to do self recordings as well. While the main lens can record full HD video, the FaceTime lens is limited to standard definition 640 x 480 recording.
While the main lens can record full HD video, the FaceTime lens is limited to standard definition 640 x 480 recording.
The fact that the iPhone can connect to WiFi hotspots, as well as transmit data using your cell phone provider's 3G network, makes the phone an invaluable tool for quickly uploading video content to the internet. Uploading videos works best if you're connected to a wireless network, but it is possible to upload video over 3G as well. To upload to YouTube, you simply open a clip in playback mode, press the share button, and three options pop up on screen: email video, message (as an MMS text message), or send to YouTube. Clicking the YouTube option brings up a page where you enter your YouTube login information, and then you can adjust settings before uploading the video. You can add a video title, description, choose between an SD or HD upload, add tags, select a category, and publish the video as public, unlisted, or private. The title, description, tag, and category fields must be filled out in order to publish to YouTube.The process is incredibly easy, and once the upload is complete you can view the video on YouTube right on your phone! A box also pops up allowing you to email a link for the video to friends.
Of course, the iPhone 4S can also take decent still photos, but I won't get into the full details of its photo capabilities, as our sister-site DigitalCameraInfo.com did a full review of the phone's photographic features and performance. All I will say here is that the iPhone 4S can capture 8-megapixel stills, has a built-in flash (also functions as a video light), and it can't take photos during video recording. There's also a grid feature and a special HDR setting that has the camera layer three photos together to create a single photo with better exposure levels (HDR stands for high dynamic range).
Comparable Products
Before you buy the Apple iPhone 4S, take a look at these other camcorders.
Performance
Based on our variety of tests, as well as real-life shooting experiments, we feel the Apple iPhone 4S is better than most (if not all) of the budget ultracompact camcorders on the market. The iPhone 4S is the first phone from Apple to include a full HD 1080p record mode, and the addition of that mode helped make the 4S capable of recording much sharper images than previous iPhones. Is the phone better than a $500 camcorder? No, certainly not. And if you're looking for top-notch image quality then this phone won't satisfy your video needs.
Conclusion
Better performance and way better features than most camcorders under $200.
The iPhone 4S has plenty of benefits that make it a more versatile and entirely superior device to any budget camcorder you can find. Its wireless features make sharing videos a breeze—and you don't ever have to connect the phone to a computer to do so. The LCD on the phone is large, responsive, and makes recorded video clips look great due to its excellent resolution (far better than your average budget camcorder's LCD). The iPhone 4S is also very easy to use, with an intuitive interface that, while having a few quirks, is easy to figure out overall.
The iPhone doesn't have any advanced video controls, which is one thing it lacks compared to certain budget camcorders, but the amount of third-party apps that are capable of enhancing the phone's video mode are plentiful. Apple even has a version of iMovie available for the iPhone, so by spending an extra 4.99 at the app store you can get a robust built-in editing program on your phone.
When you take into consideration the cost of a two-year cell phone plan, the iPhone 4S is a very expensive gadget. If all you want to do is record video, you should probably save yourself several hundred dollars and buy a cheap budget camcorder instead. If you already own an iPhone 4S, however, or you're planning to get one, you can rest assured that the phone has a good video function that's capable of recording video on par with what that of a $200 camcorder.
Our editors review and recommend products to help you buy the stuff you need. If you make a purchase by clicking one of our links, we may earn a small share of the revenue. Our picks and opinions are independent from any business incentives.